How to Embed a Youtube Video

First, after you find the video you want to embed, click the share option below the video.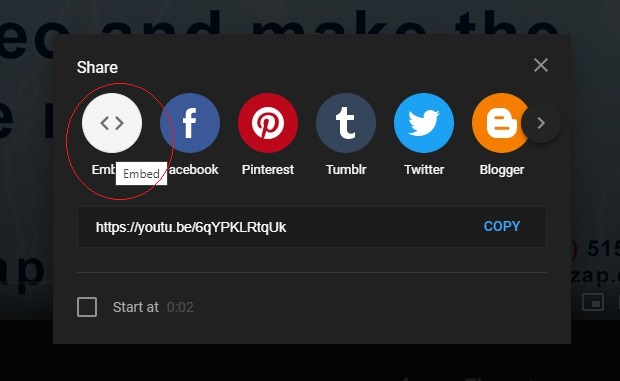 After clicking share, there should be an "Embed" tab. Click on "Embed" and a link should show up in the box beside it.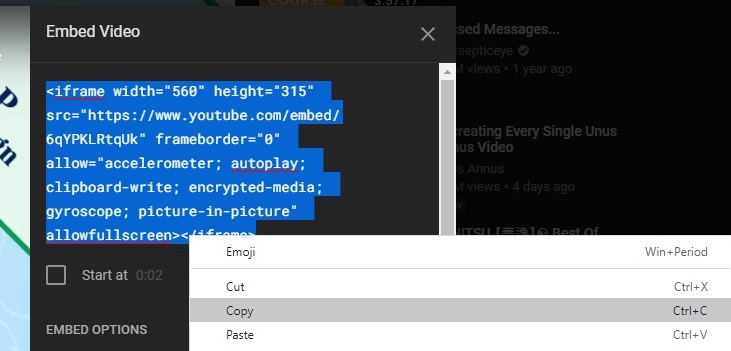 Copy the entire link, and then go back to your code.

Find where on your webpage you want the video, add the opening and closing video tags, and paste the iframe in between the video tags.
Then the video will show on your webpage like the one right here.